Coconut trees finally got cleaned today – after nearly 3 years. It took such a long time because the guy who does it is as slippery as a rat out of a snake's mouth. "Cleaning" coconut trees means clearing the tree of dead materials, trimming the leaves and cutting down coconut fruits that may pose a hazard over roofs, garden beds and pathways, and of course, cutting down mature coconuts (for copra or cooking) as well as a few young green ones.
We use coconut leaves – green or dry –  as compost, feed for the pigs and for mulching. We specially need mulch for the west garden. Several days earlier, I've started work by sowing mung beans and adding a thin layer of dry coconut leaves on the soil, plus spraying with a dilution of lactic acid bacteria to facilitate decomposition. Then we got help from Bebe and Atoy to further mulch the area.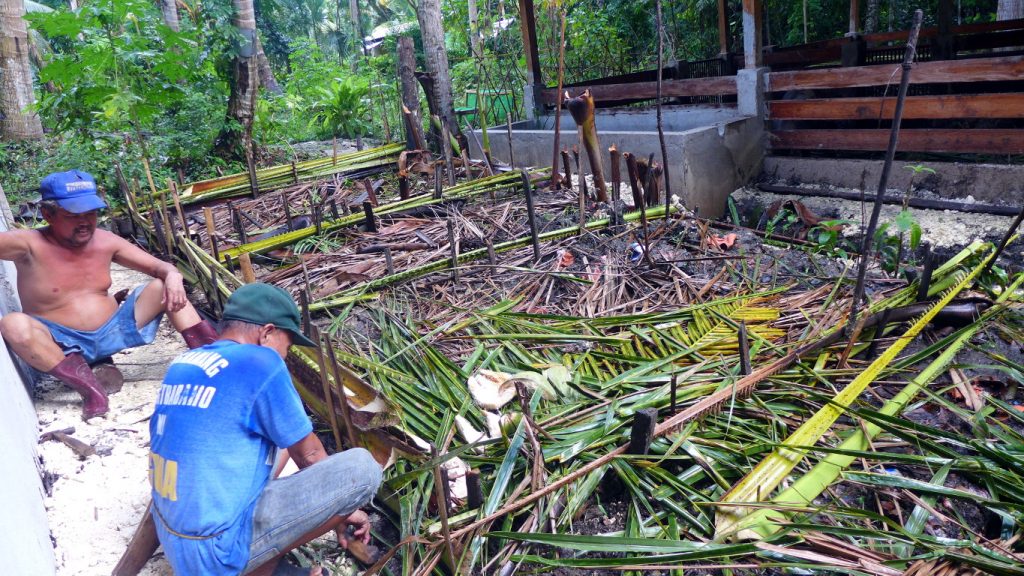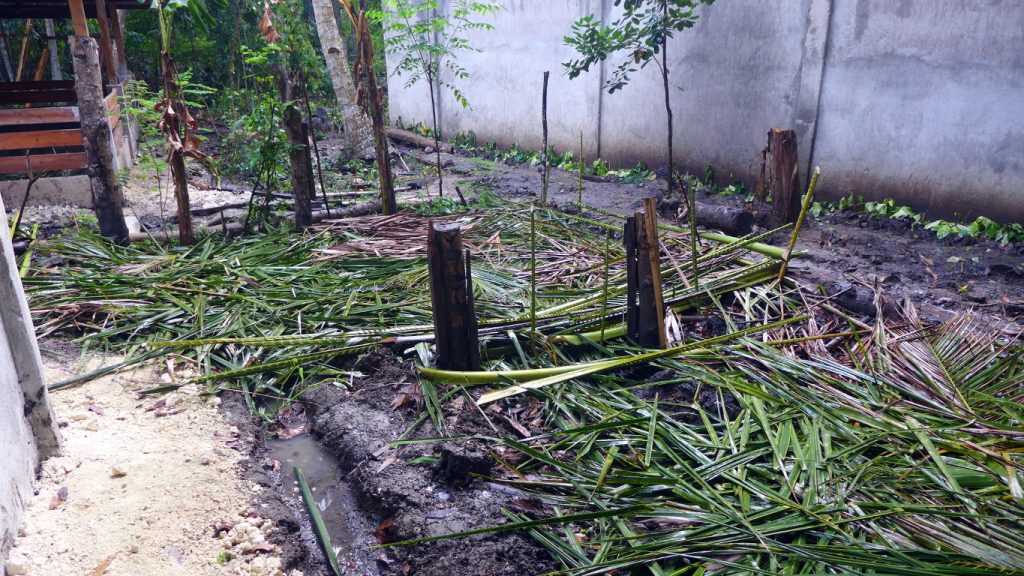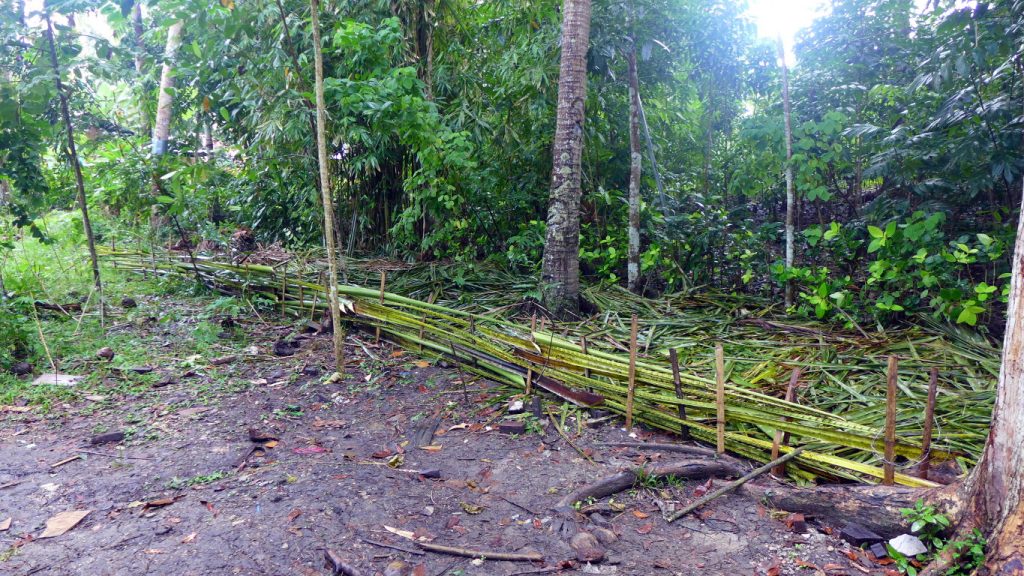 Instead of digging and ploughing through the soil, we rely on mulching. Apart from spraying lactic acid bacteria, I am currently preparing a variety of indigenous microorganisms with large mycelium growth. This will be placed onto the soil, under the mulch, to inoculate the soil and increase microbial diversity, hoping to improve soil texture and enrich the soil at the same time.
I don't expect to grow anything soon in several areas where mulch has been added specially over where the boar pen used to be. The manure in that area has not yet completely decomposed. However, some of the mung beans I tossed around several days ago seem to be doing fine.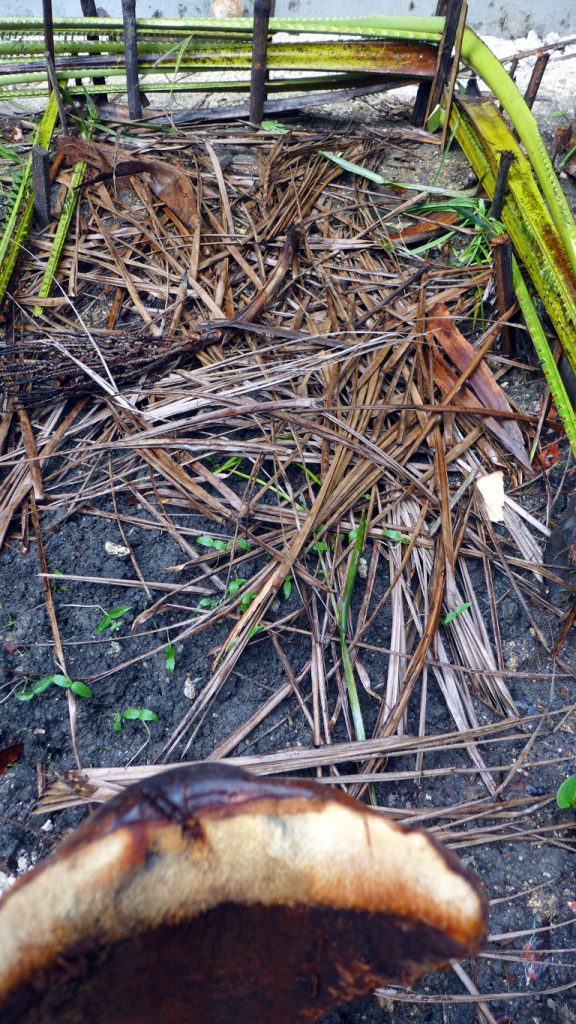 There has been an unusually high amount of rainfall this year and I think we're nearing the end of the rainy period. This would be a great time to mulch since there will be enough moisture and humidity to decompose the mulch, and the soil cover will be much needed as the dry season approaches.
To learn more about mulching, here are some helpful resources.