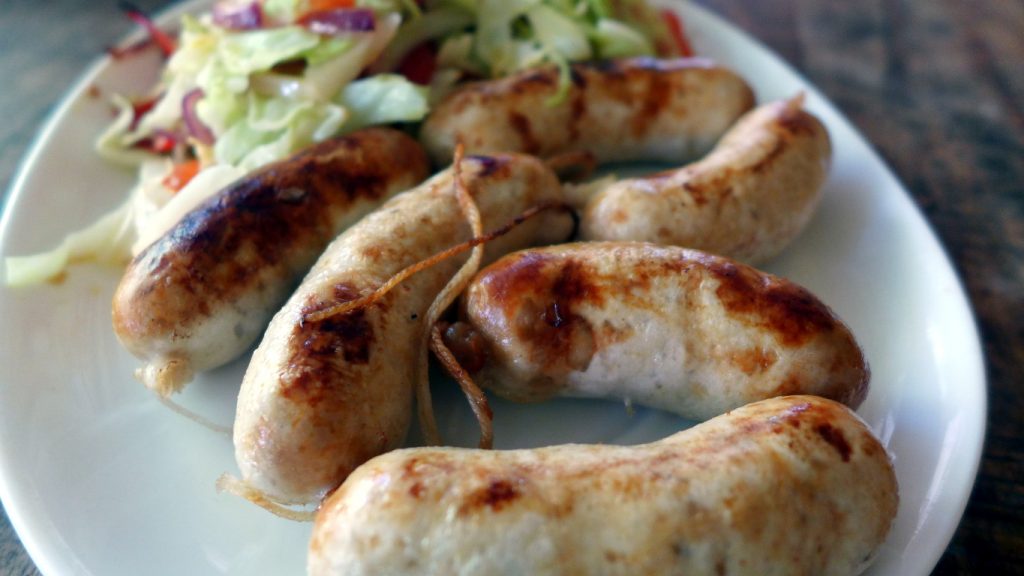 For me, this is a different way of making sausages. It contains quite an amount of milk, the mixture is almost runny and then the sausages are poached after stuffing. To serve, the sausages are grilled or fried. This is my first attempt at making Boudin Blanc – in its simplest most basic form – and I love the result! I will definitely be making this sausage again with variations using locally available spices.
The meat and casings are from our very own backyard raised pig, the runt in a litter which I looked after until 5 months old, totaling a carcass weight of about 75 kilos. The pig was un-castrated and did not possess any "boar taint" at 5 months old.
To get the fine flavour from such a simple Boudin Blanc recipe, it is important to use a good quantity of white onions and the onions must be fried until transparent, not crisp or brown, and must be fried only in good French butter (salted). It is also important to use pork belly in this simple version – not pork shoulder or lean meat.
To get a deeper flavour, I cut up the meat and mixed with the fried onions, butter, salt and pepper and allowed to marinate in the fridge overnight before grinding and stuffing.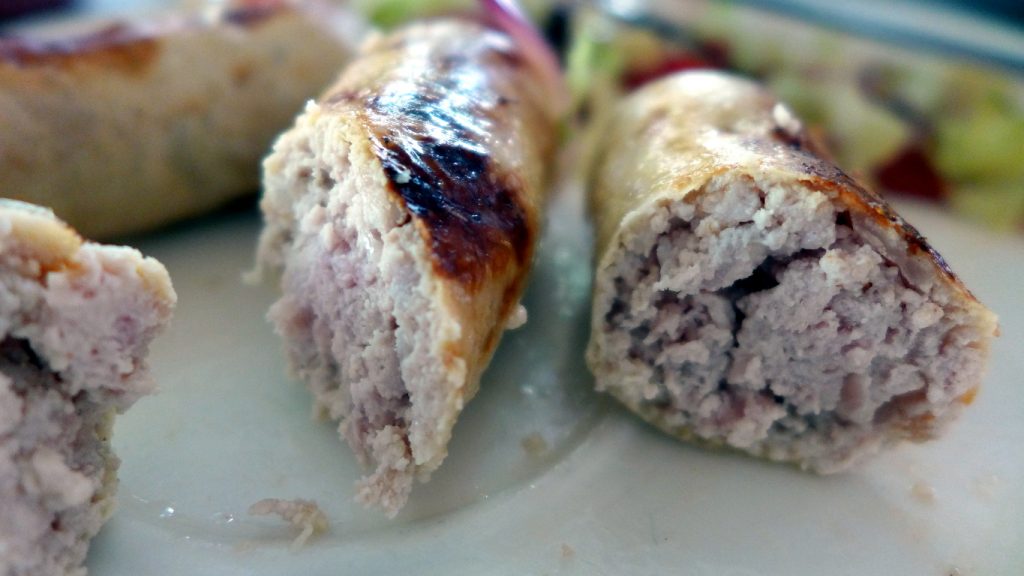 When stuffing, do not prick the sausage casings. The mixture can be quite runny and the juices will come out of the sausages during poaching (remember, the sausages are poached not boiled) if the casings are pricked. I have opted for a coarser texture so I mixed the milk and ground pork with a spatula. For finer texture, use a whisk. It is not necessary to overly whisk the mixture since this will result to a rubbery textured sausage (unless of course this rubbery gummy texture is what you want).
After poaching, the sausages can be kept in the fridge for a week or kept longer frozen (although this might alter the texture of the sausage) – or preserved in pork fat.
To serve, the sausages are fried or grilled, and they go very very well with Dijon mustard and a dash of cayenne. 🙂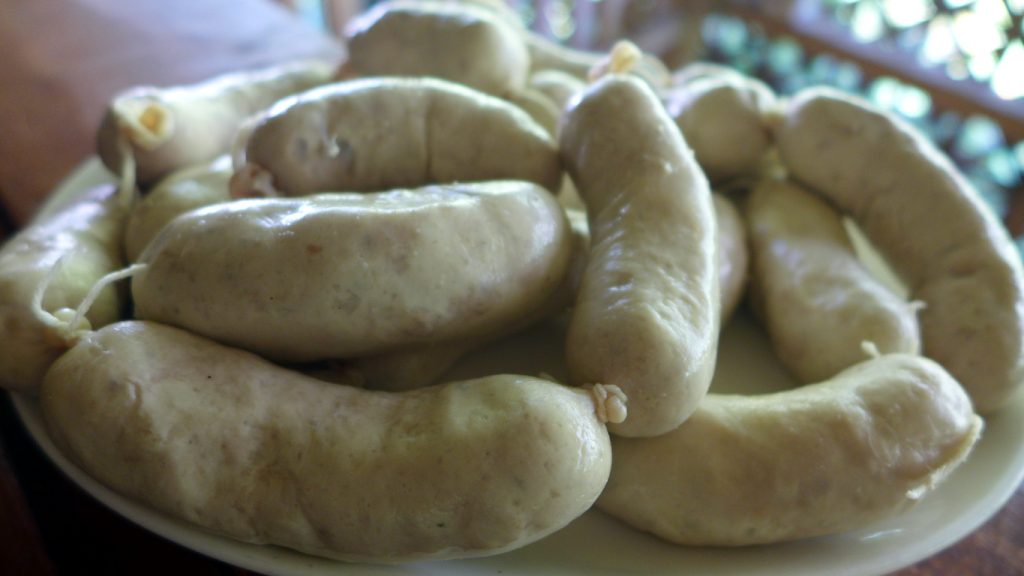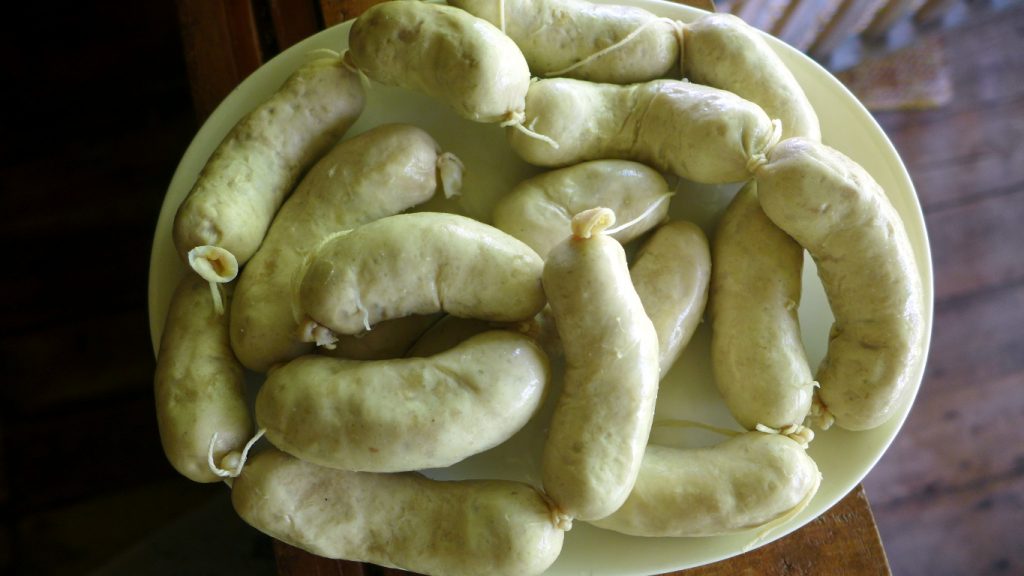 The Recipes
You can find the simplest Boudin Blanc recipe and variations via the links below. The recipes are from the Meats and Sausages website, a truly amazing resource.
There is also a version from Liege, the Boudin Blanc de Liege.
The French Boudin Blanc is not to be confused with the Cajun Boudin.