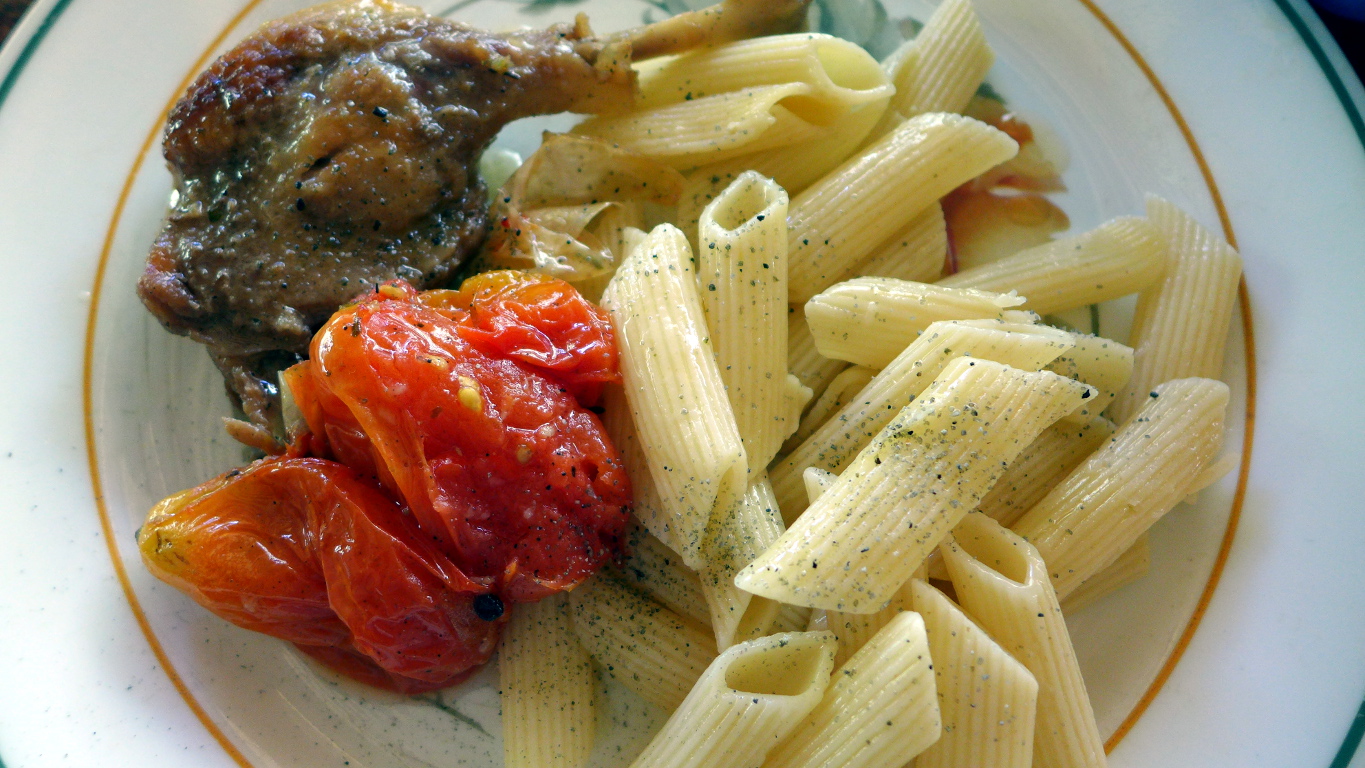 OK, yesterday was Duckerday, today it's Linggo ng Pato! ?
This time, it's the duck legs, breast, liver, gizzard and heart. I decided to cook the duck legs and breast ala confit. However, I didn't have enough duck fat to use for the confit, so I got some coconut oil on top of the duck fat.
Cooking duck meat in oil is fantastic because oil heats up really fast, stays hot, and cooks deep into the meat. You actually save more energy than cooking meat in water like stew. Anyway, the only other ingredients I added to the oil were: salt, marjoram, thyme, rosemary, sage, tomatoes, black peppercorns and garlic.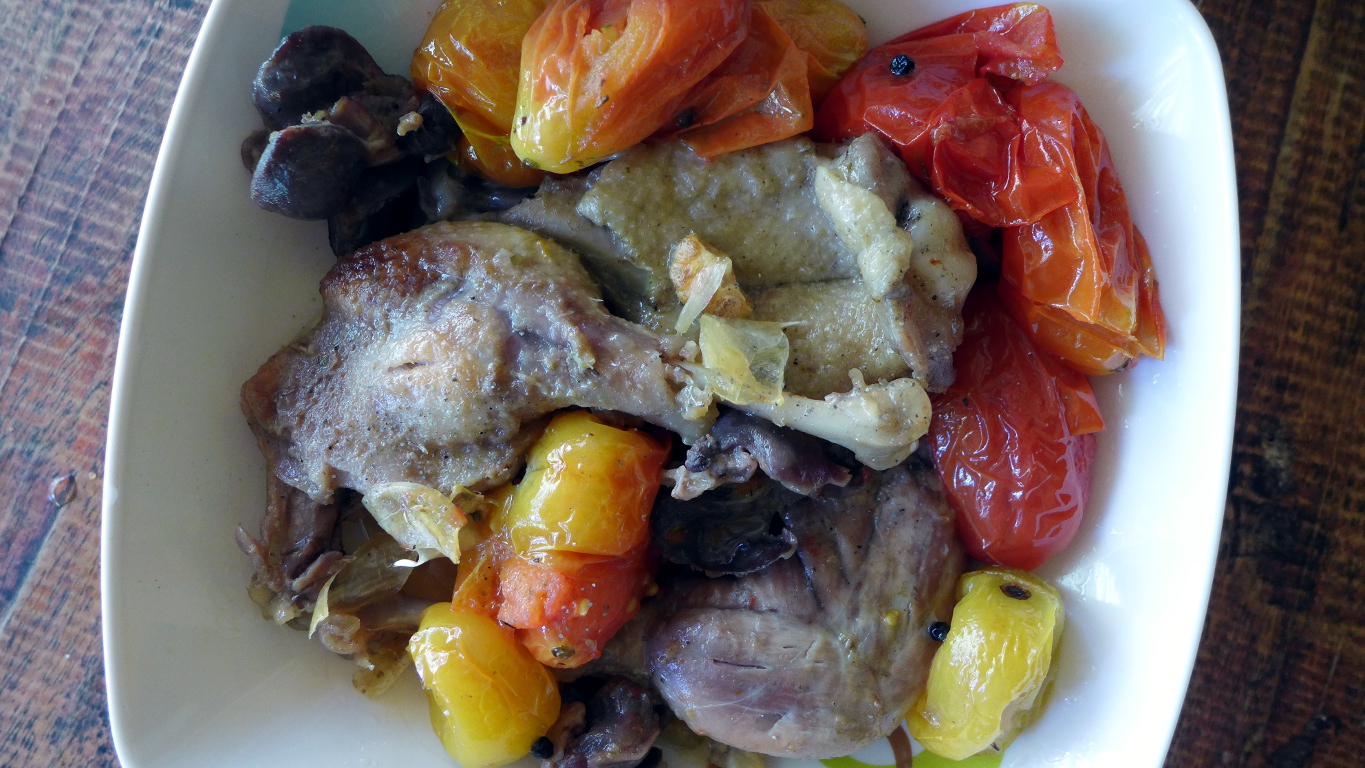 When the duck legs and breast were close to super tender, I added in the heart and gizzard (sliced a bit so they cook easier). The result, is absolutely fantastic! I should add: (1) curing, salting or marinating duck meat is probably unnecessary because duck meat (well maybe at least OUR ducks, ?) is already very flavourful; (2) curing and salting only dries up and meat and makes it tougher so it is not necessary!; (3) those native tomatoes are the BEST tasting tomatoes, they have more flavour than those huge expensive hybrid tomatoes!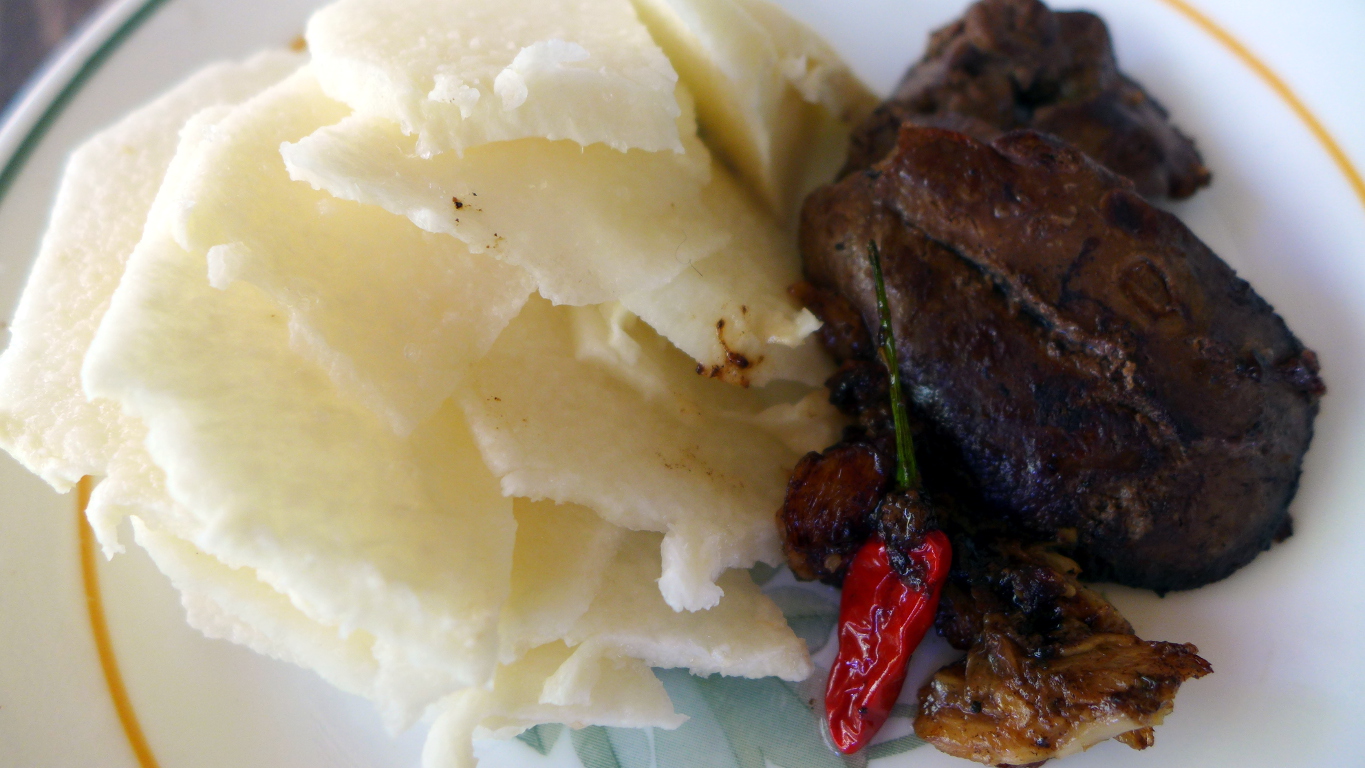 And here's what I did with the liver – I used a bit of the oil and bits of garlic and tomatoes from the confit, then used that to cook the liver, adding water when the pan dries a bit, de-glazing it and bringing out that delicious brown sauce!!!! I served the liver with a bit of chilli and singakamas (jicama) from the garden. This liver is brilliant, absolutely fantastic, smooth like your most expensive foie gras can ever be smooth!
Also, I think this duck liver is much larger than the usual because this duck is part of my experiment on fattening phase for ducks. I will write about that later when I get more results.
In the meantime, I am just so ecstatic with the result of this cooking experiment! I would never find this fantastic quality of duck meat (and cooking of course hahah! ?) anywhere else! Cheers! ?