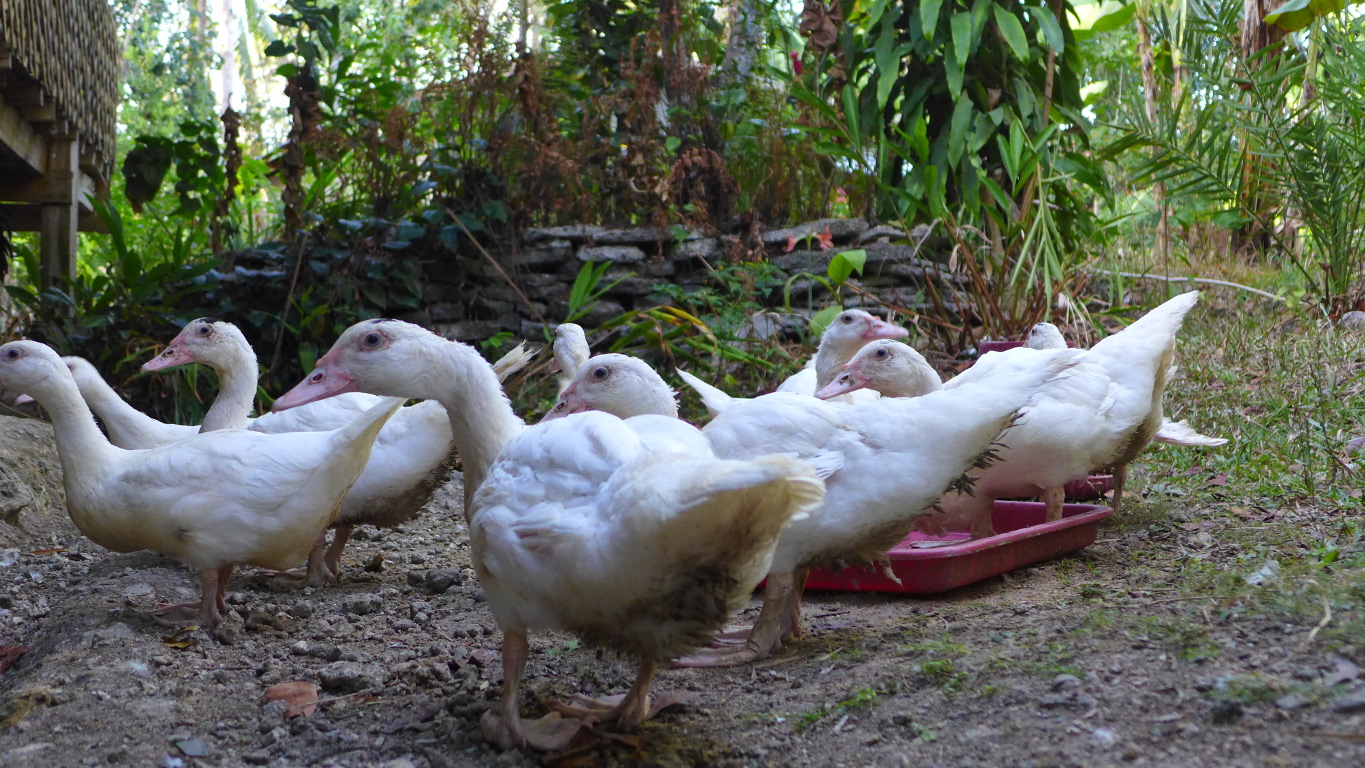 I learned about the duck fattening phase via a website dedicated to promoting awareness of foie gras production and animal welfare. My interest in the finishing stage for ducks came about because of the need to raise the best quality duck meat. This means lean, plump meat that is also tender. At 6 months, duck meat begins to become tough so the goal was to raise fat ducks suitable for consumption by the time they are only 3-4 months of age.
It was necessary to conduct several experiments to figure out exactly when our ducks reached the fastest growth spurt. I tried giving a protein-rich diet ad libitum to ducks at 10 weeks, 12 weeks and 14 weeks. This protein diet lasts for only 2 weeks. I found that our Muscovy ducks are suitable for finishing stage at no less than 12 weeks and no more than 14 weeks.
How much and how often do I feed the ducks at fattening? I visit the duck fattening pen at least 3 times a day and when the feeding tray is empty, I just fill it up. It is also necessary to provide lots of water. For fattening, I also had to make a separate pen to keep out the other older ducks. When the fattening phase is finished, the ducks are released with all the rest.
The results of the fattening phase are very good. Previously, at 4 months of age our ducks would only have a dressed weight of about 1.6kg (male) and .8 kg (female). With the fattening phase our ducks at 4 months of age have a dressed weight of 2.4kg (male) and 1.5kg (female).
To make the scheme economical, I needed to find a cheap source of protein to feed the ducks. In our village, one of the cheapest source is fish. Depending on the season, anchovies can be as cheap as 25 pesos per kilo. Ducks at fattening would need about 20%-24% protein so I simply mix the boiled anchovies with bulk food stuffs such as chopped banana stalks, seasonal windfall fruits, corn-based or wheat-based mash or pellet feeds, etc.
If the ducks get a lot of protein and grow too quickly, their wings tend to become deformed — something called angel wing syndrome. I often get this with the duck fattening phase. Sometimes the deformity sorts itself out.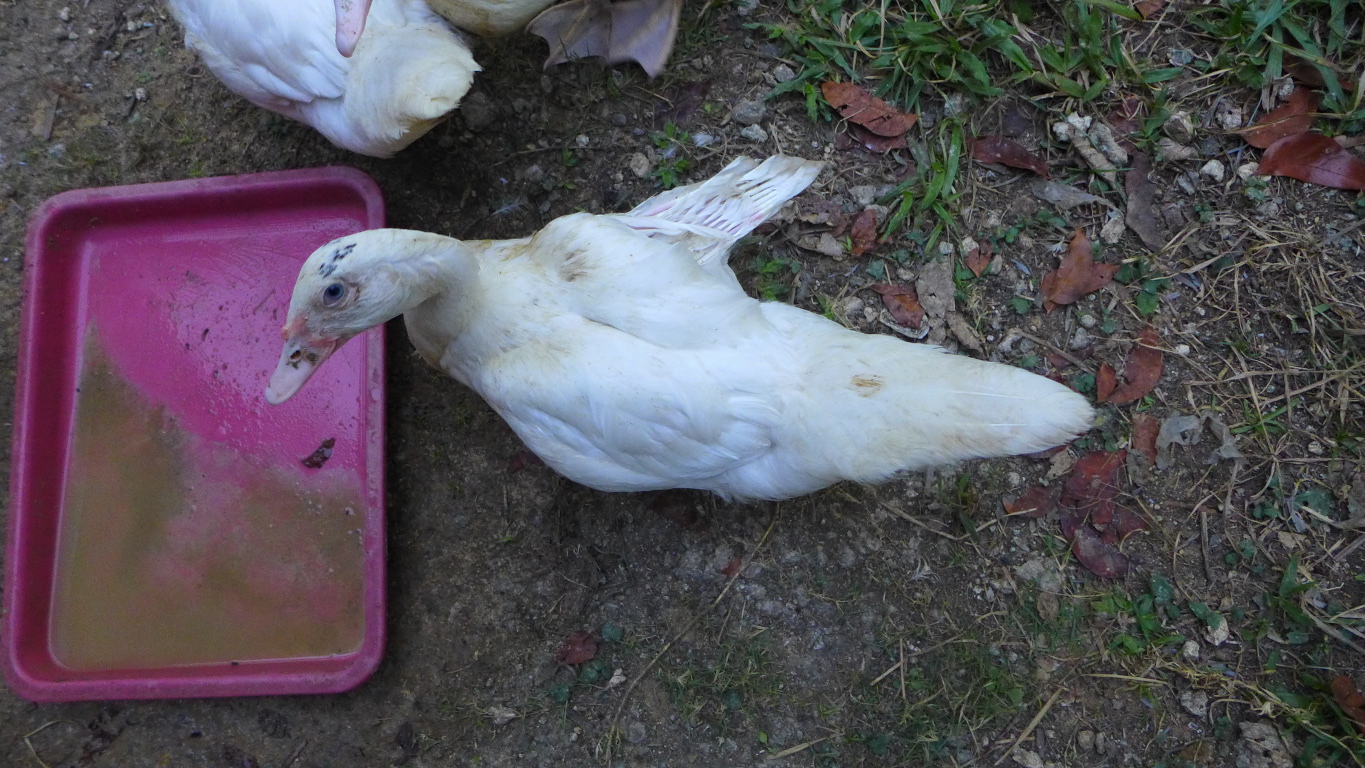 Since ducks are a natural glutton, feeding them to fatten at younger or older ages is just not economical. There is a fattening or finishing age for ducks and that is something that you must find out for yourself by experimenting. I assume not all duck breeds or flocks are the same when it comes to fattening, this is why I suggest that people who are raising ducks for meat conduct their own experiments.