This isn't really about duck tape (not even duct tape). This is about duck rape. I just didn't want to use that "r" word all over this blog post. I have a feeling search engines will allocate this blog post (or even the entire blog) into that category of No Return. So, when I talk about duck tape, you know what I mean. 😉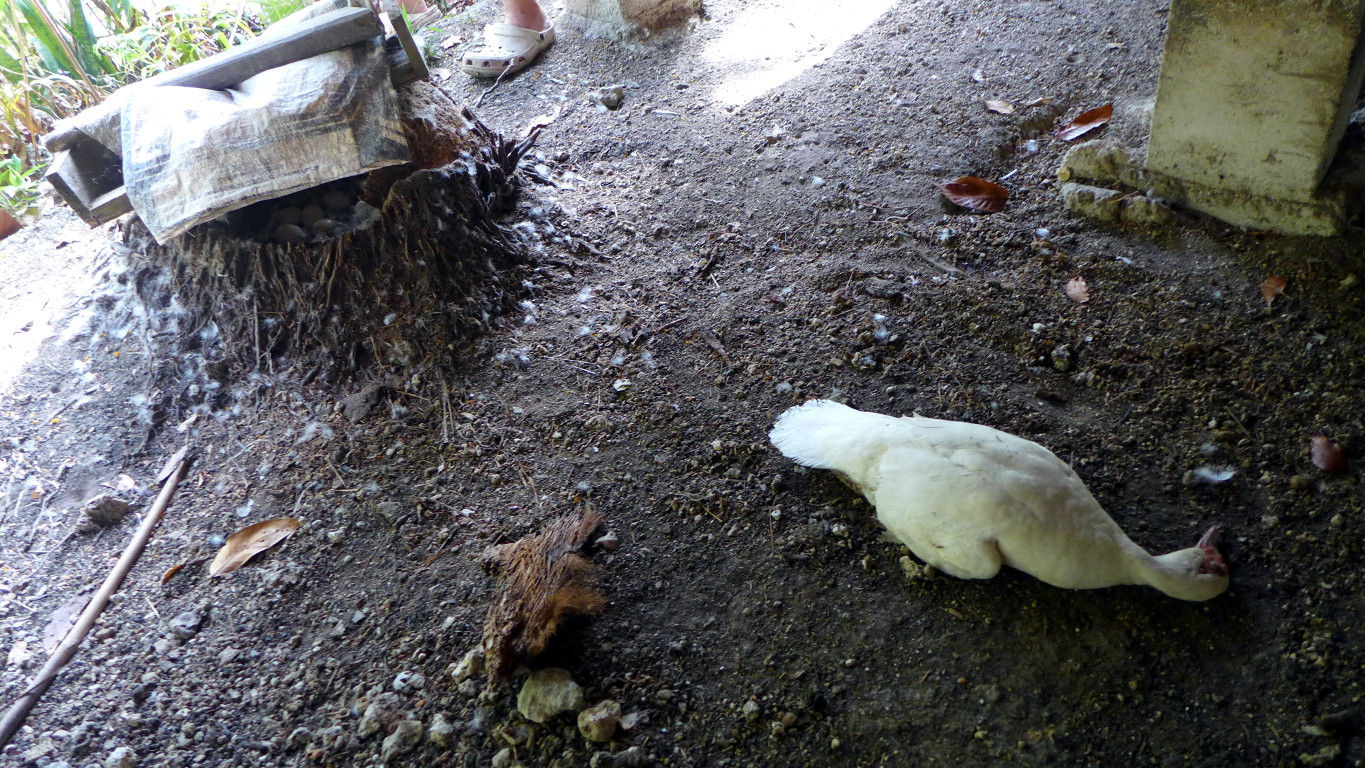 One morning, while feeding the ducks, I saw this (above photo) under the house. On the left is a coconut tree stump that ducks use as a nest. Penny covered it with a sack and some pieces of wood for privacy. On the right is a dead duck hen.
I investigated the scene and made the conclusion that this duck hen — mother of 6 eggs in that stump — was a victim of duck tape. Judging from the flattened appearance of the duck hen, I'm not going to assume she was run over by a steamroller. She was run over by a mad drake.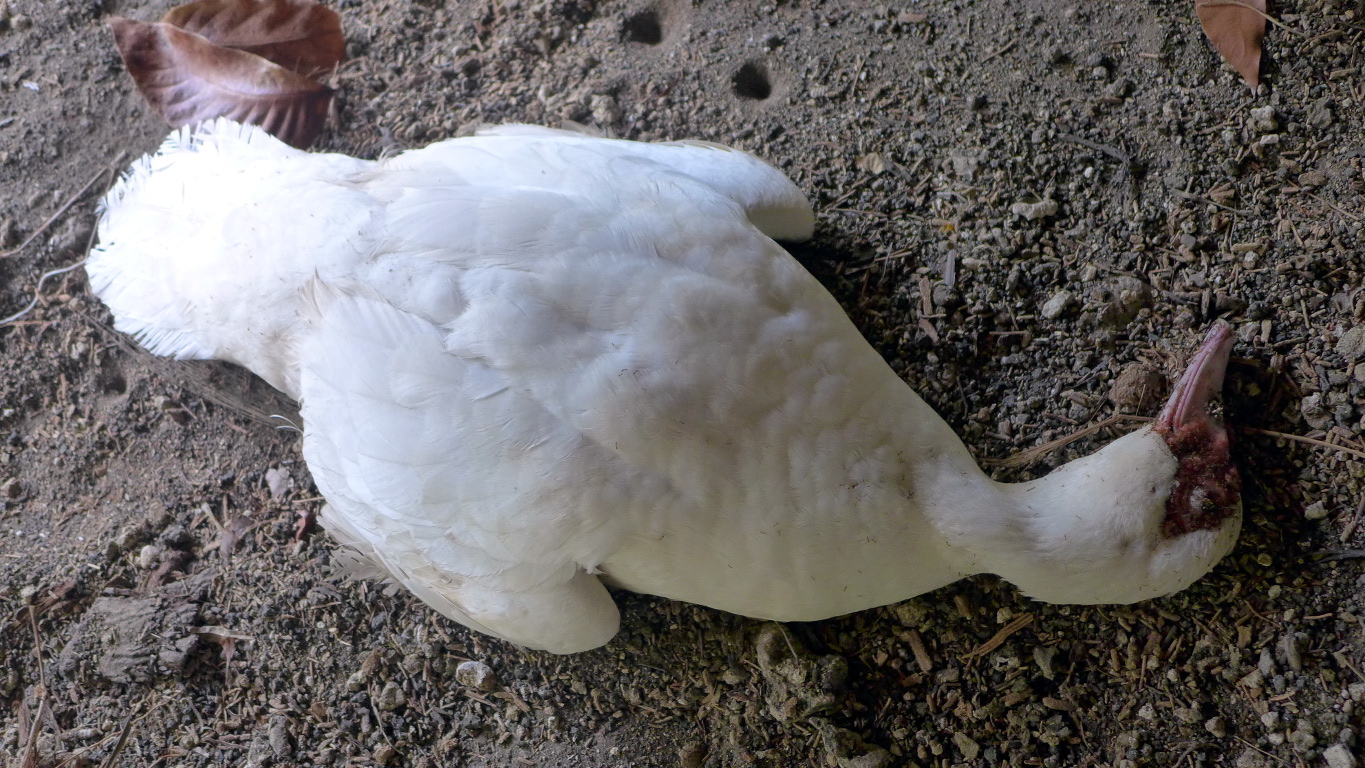 The first time we encountered something like this was in early 2015. In Do Ducks Know How to Grieve, we actually saw a drake mating with a duck hen and it didn't look very nice. We assumed it was alright but we were wrong. We culled the drake that killed the hen.
But this time, we ave absolutely no idea who the tapist was. There are two suspects: Daddy Duck and Daffy Duck.
Anyway, tape is supposedly not as common amongst Muscovies as it is amongst mallards. With that, I consider ourselves quite lucky to have only two fatalities in the two years we've been breeding ducks. We also cull drakes (they are large and meaty!) to avert violence.
To learn more about this, the following links are provided:
Female Ducks fight back
Some female ducks and geese have evolved complex genitalia to thwart unwelcome mating attempts, according to a new study.

Ducks Are After You
Ducks have a mating ritual scientifically known as "rape flight", which can involve multiple drakes attacking a single lady-duck, often drowning or pecking her to death. Ducks are not nice.
Man Accused of Taping Duck
A man in Turkey is being accused by his in-laws of an ugly crime.
PS. We transferred the orphan  eggs to another nest and the amazing duck hen hatched out all 17 eggs!