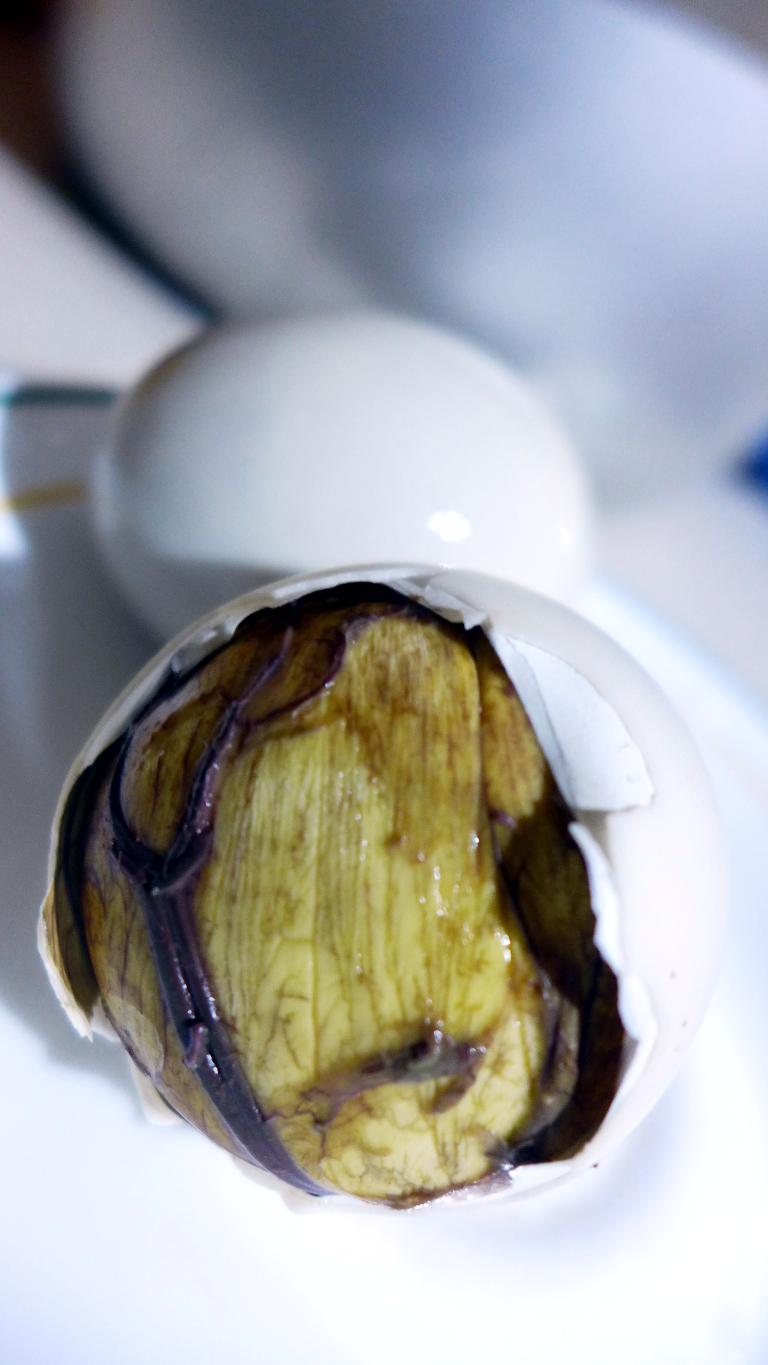 I finally did it! Made my own balut! A duck hen has been sitting on a nest of eggs and for some reason she decided to push out two eggs. So I took the eggs and tried candling them with a small LED flashlight in a dark room (the bathroom, actually). I saw just next to the air sac what seemed to be large dark areas, the embryo of the egg.
Turning these eggs into balut is easy — just boil them! Hard boiled! Here are the results. Cracked open, they look like balut, smell like balut and taste like balut, delicious! I was wondering of Muscovy duck eggs could be made into balut, since most of what I read say it has to be the mallard. Well, these eggs are good enough!
I think that the main reason why mallards (and pekin ducks) are often used for balut is that the hens are not as broody as the Muscovy duck hen. The Muscovy will try to hatch out ALL her eggs and she will get upset if anybody keeps stealing her eggs!
Anyway, if you're new to balut, you can learn more about it on Wikipedia! Oh, by the way, don't look at the photos below if you're squeamish! ?