A few days ago, I got some ground beef and ground pork from the supermarket. I wanted to make some burger patties. They are great served with salad vegetables. Here, the burger patties are served with lettuce, cucumber, tomatoes, onions and grilled red bell peppers.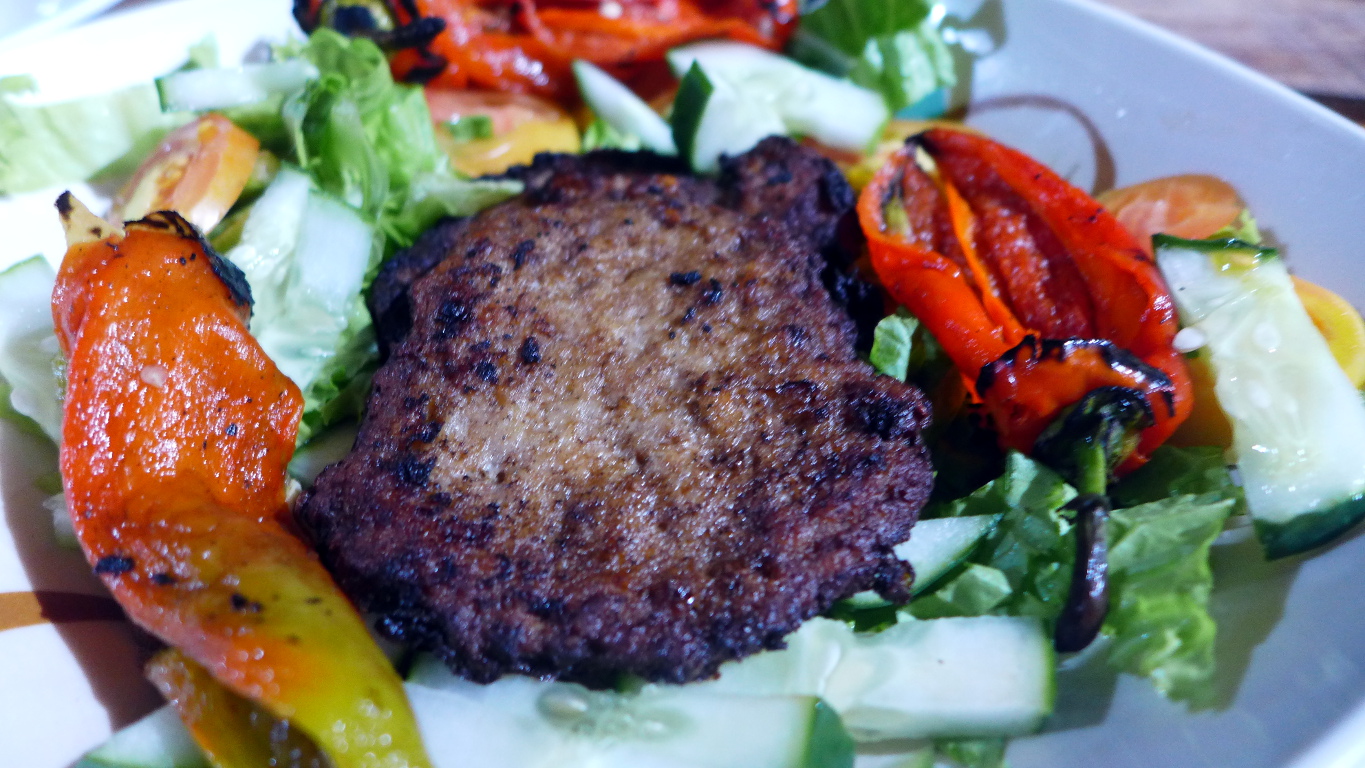 The spices and seasonings added to making these patties are:
Flour or oatmeal or bread
Egg, salt, pepper and sugar
Curry powder blend (yellow)
Fresh milk or cream
Dijon mustard
Soy sauce
Minced onion
DIY Nutritional Yeast (instead of MSG)
Phosphate dissolved in water and a bit of salt
Mix with 500 grams of ground pork and 500 grams of ground beef.
Sugar and phosphate should be kept at a minimum (1/2 tsp). You can opt not to use phosphate which may result in a drier meat burger. If you do use phosphate, remember that maximum usage levels in meat products are 0.5% (8 oz per 100 lbs, 500 grams per 100 kg) of your finished products.
Now what is DIY nutritional yeast? "Nutritional Yeast" is available in shops and is often used as an ingredient in cheese-like sauces in vegan dishes. If you cant find it you can make your own. It is simply active dry yeast that was made to rise then cooked until dry in a non-stick pan. The thin crepe-like yeast is then crumbled and kept in a sealed container until use. The taste of "nutritional yeast" is very similar to the unami taste of monosodium glutamate. Therefore it is a great and healthier flavour enhancer.
The result are delicious, tender, juicy burgers! And of course I just had to try making these burgers using duck!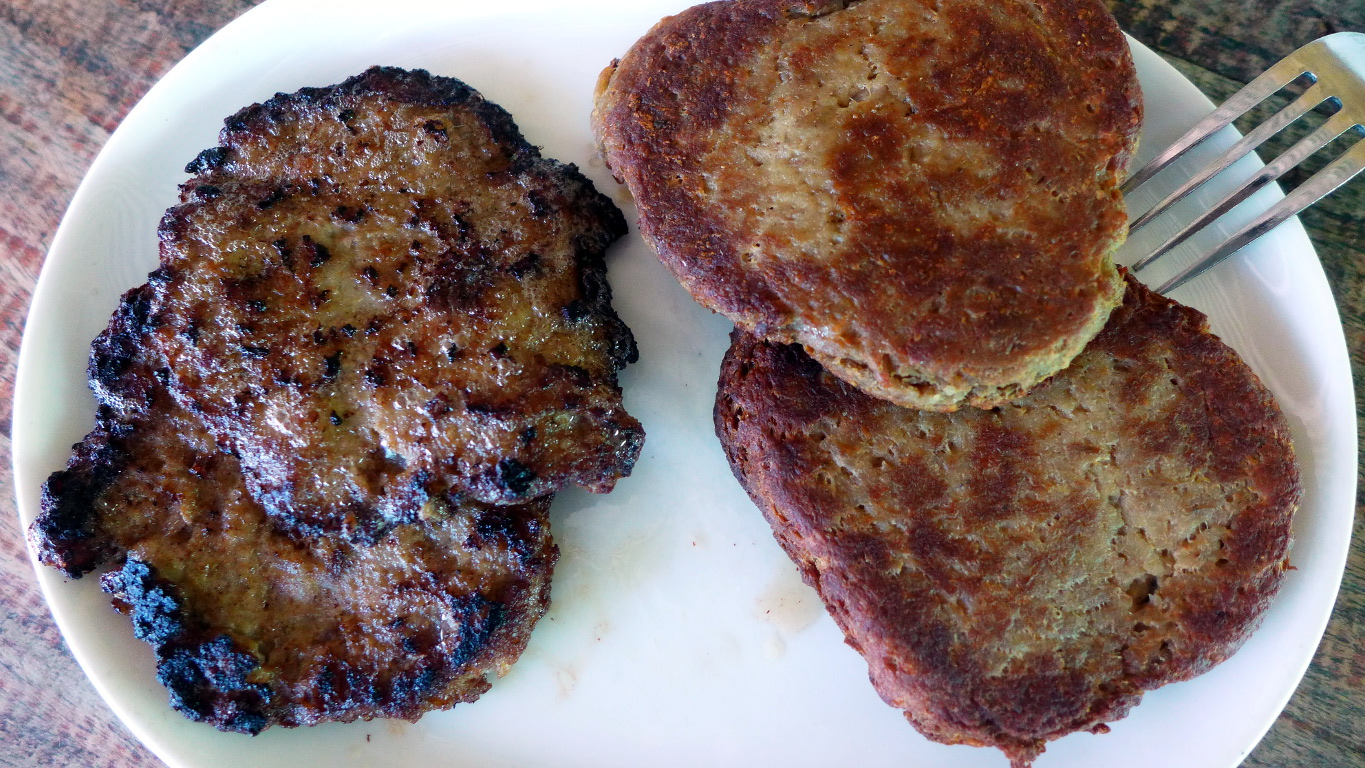 I took out some duck from the confit pot, took the meat off the bones. To this is added the phosphate dissolved in water and placed in a chopper (or blender/food processor). The processed duck meat will look a bit like pâté. Place the processed duck meat and add the rest of the ingredients. Take a teaspoon of the mixture and fry it and taste. Add necessary ingredients to suit your taste.
Place the mixture in the fridge to firm up, then shape into patties and fry. Keep the rest of the patties in the freezer.
The burgers are fantastic! I love them and I'll make thicker ones to go wth bread. Although the taste of the two different types of burgers are quite similar because of the same spices used, the textures are different. Duck burgers have a more chewy texture, a bit like using corned beef or pulled pork to make burgers. I am thinking that perhaps it is better to chop the meat with a knife rather than mincing them in a food processor. Next time!